It is too early to tell exactly when we can expect a shift toward a more predictable life. A new buzz-word has emerged as the current label for our situation — VUCA: Volatile, Uncertain, Complex, Ambiguous. My prediction: When COVID-19 passes, it will leave behind a more VUCA world for us to learn how to operate in safely and less comfortably.
Some Saw It Coming
The causes and early warning of the current COVID-19 crisis trace back to November 2019. However, history will record that little significant response occurred until March 2020. Most of the population had no idea what was happening until the mandated stay-at-home and social distancing orders were issued less than a month ago.
Now, everyone is confronted with a problem for which no one has found a solution yet. Most find themselves having to make decisions and solve problems for which there are no clear guidelines. Let's consider one of Einstein's often-quoted truths.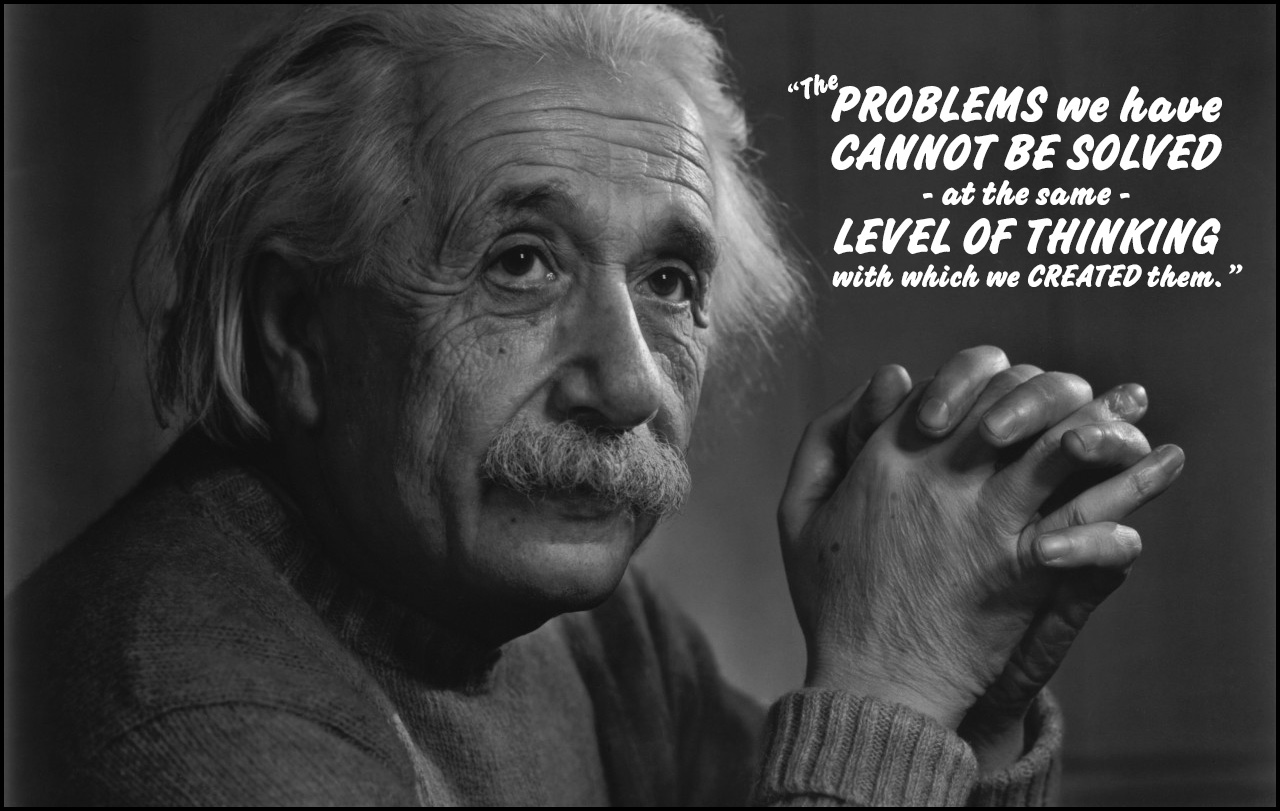 We cannot expect to get through this crisis with the same level of thinking we had just a few short weeks ago. Thinking is something we all must do for ourselves, our families, and our enterprises. I am an optimist by nature and believe that "This Too Shall Pass." However, I don't see a lot of thoughtful leadership happening "out there" which means "If It Is To Be, It Is Up To Me." I am blessed with a great network of mentors, coaches, thought leaders, and authorities of various types who have stepped up and formed virtual groups, gatherings, and Tribes.
I have frequently written about some of them like Seth Godin, Ed Rush, and Patrick Lencioni, to name a few. Recently, I was on a webinar where Pat Lencioni spoke about the idea of developing a thematic goal that can begin to shift our thinking and empower us beyond what may begin to feel like we have few choices available to us.
Thematic Goal
A thematic goal in this situation can be described as a single, qualitative focus or rallying cry that is shared by the entire leadership team–and, ultimately, by the entire organization [or Tribe]–and that applies for only a specified period of time.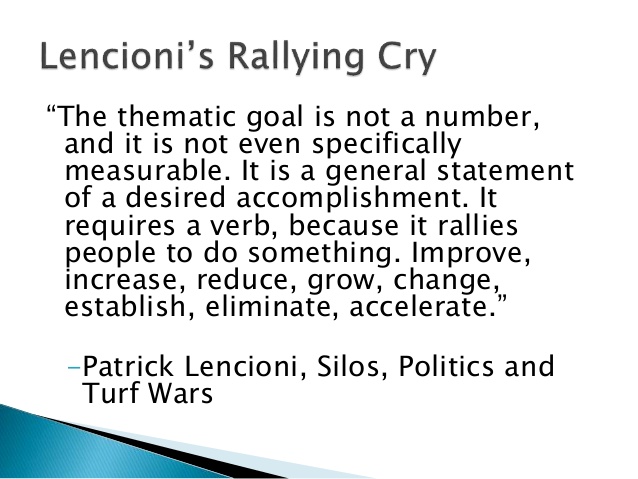 Tribes
In his book, Tribes, multiple best-selling author, Seth Godin, defines a tribe as a group of people connected to one another, connected to a leader, and connected to an idea. Godin continues, "A group only needs two things to be a tribe: a shared interest and a way to communicate." Could a tribe make life better for its members during the COVID-19 crisis?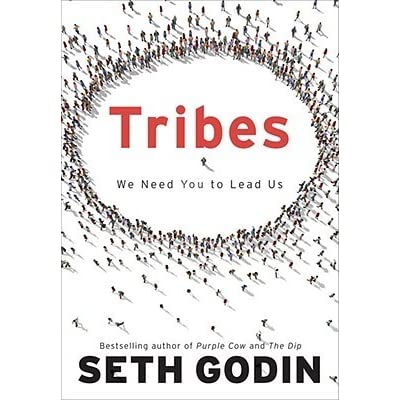 What could happen if you started a Tribe with a Thematic Goal?
I challenge you to step up and form a tribe. It is as easy as setting up a free Zoom account and invite some folks you know, like, and trust to join in. Then create a Rallying Cry.
Click on the following link to get a free resource to help you do that:
Click here to download Lencioni's Guideline to Creating a Thematic Goal
Now, as Seth Godin would say, "Go make a ruckus."
Oh! One last thing.
let me know how it's going.
Schedule a FREE Discovery/Strategy Call With Me to . . .
Discuss anything that is on your mind. We can share ideas, concepts, exchange information, or just chat–so long as it is the truth, fair to all concerned, builds good will and better friendships, and is beneficial to all concerned. Now, click the button below and let make a date!